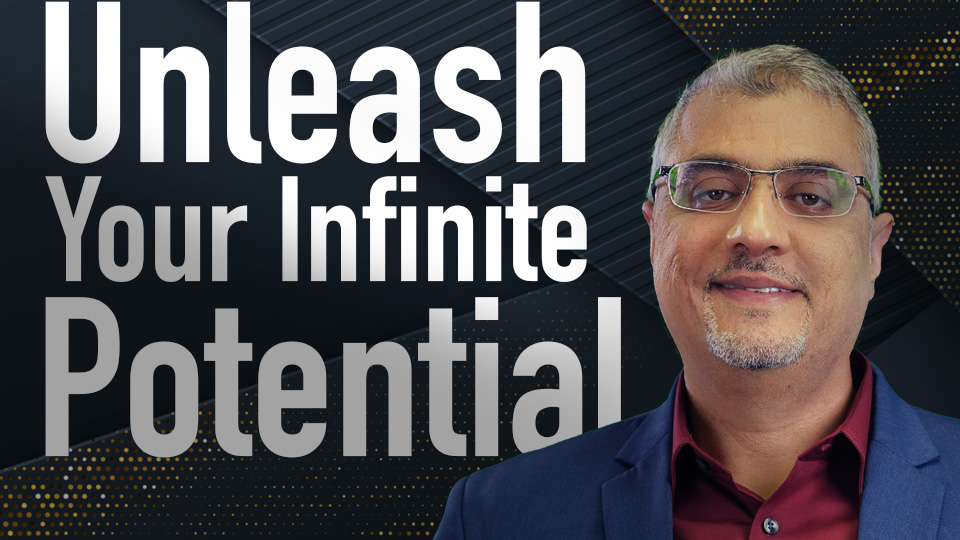 Are You Living Life or is Life Living You?
Find out how to regain control of your life and live with purpose and personal power!
Rishad Ahmed brings a wealth of life experience and coaching experience to your journey into self- mastery. He has coached and mentored thousands of people across 5 continents on how to live a fulfilled life of abundance and joy.
He has been an instructor, mentor and coach to highly successful people and experts in a variety of fields. He has travelled worldwide and has spent many years with spiritual masters, mentors and personal development experts and has perfected his craft, firstly on himself and then with thousands of others. He is a successful entrepreneur, author, keynote speaker, loving father and husband.
Regular price for the course is

$1,500.

Special Discounted Price for during COVID 19 – May only:

$197

or

3

easy payments of

$75/month.
How Guilt and Shame are hampering your progress to greatness
We tend to have a sense of uneasiness towards our duties and responsibilities which prevent us from fully engaging in life. Much of this uneasiness stems from feelings of guilt and shame which we have become conditioned to accepting as normal from a young age.
You will learn how these emotions have a detrimental impact on our emotional well-being and our abilities to live a wholesome guilt-free existence. You will learn how to live free and unrestricted, allowing you live guilt-free and purpose-driven, fully immersed in joyful and abundant living.
Time and Procrastination
Many of us have great anxiety about the limited time we have to achieve our goals and tasks. You will learn how to "step out of time" and master time so that you are no longer a slave to the clock. Imagine the impact on your life if you could triple the amount of time you have? You will learn these secrets used by the 1% who have mastered time and have broken free of the "busy" trap.
Procrastination
You may not be aware that hidden behind the emotion of procrastination is the destructive belief of self-doubt, preventing you from achieving your tasks. You will learn how to recognise this emotion and how to harness the power of perception to become super-efficient in every task you engage in. You will learn to become highly productive by removing the barriers that cause you to doubt your abilities, thereby freeing you from the helpless feeling of procrastination.
Achieve your goals
Do you know the difference between a STATE and a GOAL? Most people are trying to achieve a state like being rich, successful, beautiful, healthy or important. They think that if they set their minds to this goal, they will achieve it.
What most of us don't realise these are states can never be achieved because they are subjective, based on comparing other people. Understanding why you want to achieve a certain is half the battle won. You can then set a clear path to achieving your realistic and measurable goals.
Once you have learnt this, i will show you how to use secrets from the Quantum Universe which includes a complete downloadable PDF guide on how to create the reality you have always dreamed of. Using the Law of Attraction, you will learn secrets used by the elite and most successful people to use the magnetic power of your heart and Quantum vibration techniques to manifest all that your heart desires in the shortest possible time.
Finding your soulmate
Alfred Adler,(1870-1937), world renowned philosopher and psychiatrist, stated that all problems are interpersonal relationship problems. Many of us struggle with attracting a compatible partner who will help us thrive in life. Modern society has skewed our understanding of relationships and has made it almost impossible to find the right person for us.
Rishad will show you how to attract the person you want by knowing who you are first. This knowledge will ignite your relationships and ensure they remain strong and well-grounded into the future. A solid foundation and understanding of one's own strengths and limitations are paramount in understanding those around us.
Bonus Material
Downloadable guided meditations will help you to "life the veil" on your conscious, logical mind that keeps you in state of lack and self-doubt. You will be taken on a guided journey into becoming the infinite and unlimited soul you were always meant to be! These meditations will help you maintain a prime state of being throughout your day and help you achieve your goals and desires. You will gain clarity and certainty in your daily life and remain in a state of flow, knowing life is happening in your favour.
If You Want Something You Never Had You Have To Do Something You've Never Done.
This course is the most important investment you will make for your future self!